Vintage recipes are a treasure trove of food of the past. There's nothing like stumbling across your great-grandmother's recipe box, or finding a relative's dog-eared cookbook from the 1930s. These are glimpses back in history. But with recipes, we can turn these old fashioned recipes into delicious meals we can eat TODAY.
I asked some of my favorite food bloggers to share their favorite vintage recipes; the recipes that have been passed down through the generations and are famous for being classic family dishes. From grandma's kitchen to papa's cookstove to your own modern instant pot: here are 25 fabulous old fashioned desserts, dinners, and appetizers ready to find their way onto your table.
Snickerdoodle Cookies
Is there anything as perfectly buttery and satisfying as a classic snickerdoodle cookie? These are one of my husband's favorite treats, and I can't wait to try out this recipe for him.
These soft, cinnamon-dusted gems are just what grandma used to bake up in her cozy kitchen.

Get the recipe here
Old Fashioned Potato Salad
Potato Salad is a potluck or picnic classic. This recipe for Old Fashioned Potato Salad takes it back to the roots of a good, traditional recipe.
The BEST Peanut Butter & Jelly Bars
You don't have to be a kid to enjoy the taste of these delicious dessert bars. Who needs a PB&J sandwich when this is a thing?
Grandpa Henderson's Beef Stew
A hearty beef stew is an absolute classic of a recipe. And in this version, it's not Grandma ruling the kitchen, but Grandpa.
Overnight Sourdough Pancakes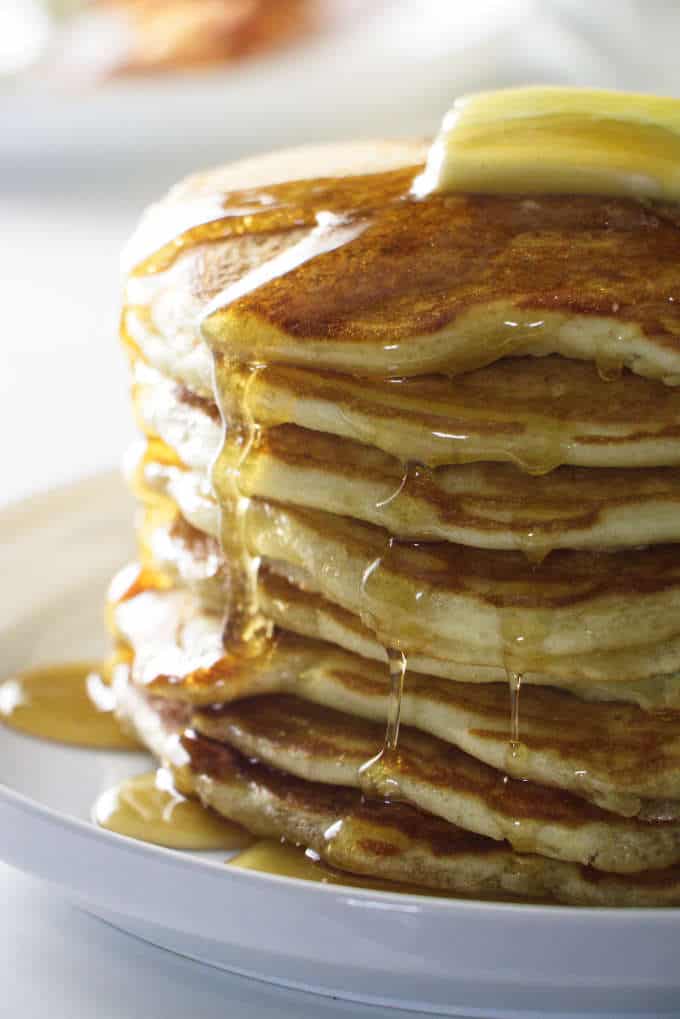 Nothing says "homemade" like the rich, tangy flavor of sourdough baked into perfect pancakes fresh off the griddle. This is an overnight recipe you'll be excited to wake up in the morning and make.
Rum Cake
Why don't we talk more about rum cake? It is such an underappreciated, yet delicious type of cake. This version is moist and perfect.
Simple Fried Chicken
You don't need loads of seasonings and special ingredients to make the best fried chicken. In fact, this simple recipe includes just 5 ingredients, just like the author's Grandma used to make. Pair this chicken with your favorite sides for a comfy, old-fashioned dinner.
Vintage Hot Milk Cake
Here's another example of when simple is better. This tasty, vintage dessert recipe has been popular many times throughout the 1900's. Not only is it easy to make, it is lower in calories than many other common desserts. Why not give hot milk cake a try?
Real New England Style Baked Beans
New England's version of baked beans are the very best: sweet, tangy, hot, and delicious. Have you made them like this? This classic recipe will transform your next barbecue.
Moist Zucchini Bread
Have you had zucchini bread? It's a staple in many homes and kitchens. This recipe spills all of Grandma's secrets for a moist, delectable recipe.
Jollof Rice
Depending on your cultural heritage, you may have different traditional recipes than some of the classic ones featured here (which are fairly North America-focused). This recipe for Jollof Rice features a spiced tomato rice popular across West Africa.
Homemade Lasagna
Who doesn't ADORE homemade lasagna? My personal favorite is my mom's vegetarian spinach version, but sometimes nothing beats a classic meat lasagna. Here's a simple recipe for this beloved Italian dish.
Nana's Pimento Cheese
I am obsessed with pimento cheese. Though I'm guilty of eating a lot of store-bought pimento, I'll be trying this recipe very soon. A Southern specialty, this serves as a dip or as a sandwich spread.
Traditional Cherry Balls
Maraschino cherries are the star in this vintage dessert recipe: perfect for Christmastime.
Great Grandma's Banana Bread
Sometimes, I really crave banana bread. It's a timeless dish that works for dessert, breakfast, or a quick pick me up.
Homemade Buttermilk Pancakes
What could be more perfect for a homemade breakfast than a stack of freshly made buttermilk pancakes. Say no more!
Grandma's Best Butterhorn Cookies
You may have had butterhorn cookies as a holiday treat, but they are a versatile cookie that can be enjoyed at any time of year. The flaky, golden cookie has walnuts and cinnamon sugar and is similar to rugelach.
Super Simple Coconut Cake
If you're a coconut lover, this cake will be your new fave. A simple vanilla cake is covered with a cream cheese frosting and shredded coconut. Almost too good to be true.
Pecan Sand Tarts (made 3 Ways)
When you're craving buttery, melt-in-your-mouth cookies, these are sure to fit the bill. The recipe has 3 variations you could try.
Retro Jello Salad
The blogger's Grandma Edie originated this recipe, but it has a new incarnation as a vegan version of Jello Salad. Check this out when you want to whip up something retro.
Chocolate Mayonnaise Cupcakes
You might be a little wary when it comes to using mayonnaise a a dessert ingredient, but this recipe promises delicious results. These cupcakes certainly look amazing in the photos!
Fried Green Tomatoes
Oh, a tried-and-true Southern classic. Fried green tomatoes have lots of possibilities; they can be a side, part of a breakfast sandwich, or cut up and included inside an omelette.
Great Grandma's Old-Fashioned Applesauce Cake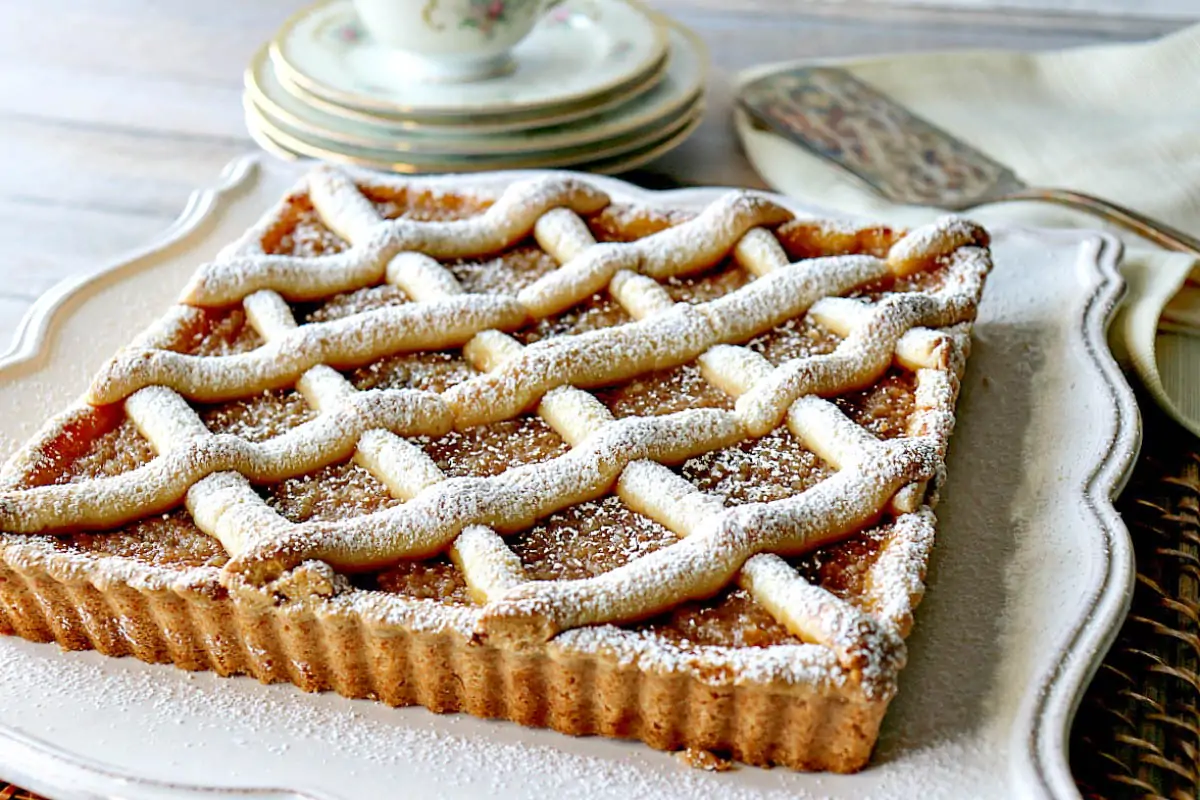 This recipe dates back many generations, but it is so beautiful, it's almost too good to eat.
Strawberry Pie Glace
A true vintage recipe, this Strawberry Pie Glace recipe comes from a 1958 book entitled Thoughts for Buffets. Served chilled, this is a very beautiful dish.
Nana's Almond Roca Recipe
Homemade candy that looks gorgeous? This recipe is terrific for the holidays or to give as a gift.
---